Is it because leaves undergo
hue-changing spell
& descend upon cool grass,
creating multi-colored mounds?
Is it because the schoolchildren
get eaten
by sea of crinkling past
when they land
into them,
leaving behind those Everest
woes the future holds?
Is it because our eyes can't help
but falling in love
with the vibrancy,
Our hair can't help
but fall in love
with the brisk breeze
that makes dancers
of the naked barked limbs.
Perhaps we call her Fall
because we fall for her
beauteous trickery
every single time.
No matter how much we
hope, we always see white-
out too soon.
May the oranges, reds, & yellows
reverberate me, warm me
through the harsh,
winter months
so I can write
about Springing
into bloom season.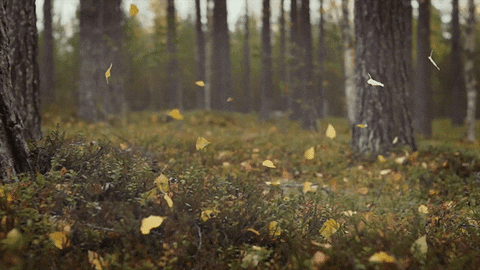 © 2015 – Eva PoeteX